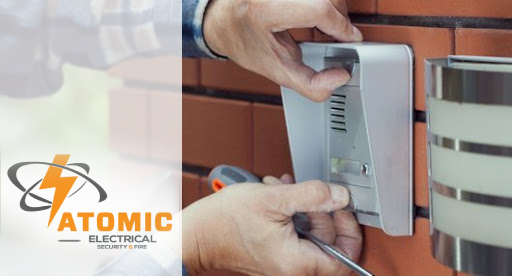 How to Install an Access Control System
by aeadmincs4 | Feb 08, 2022
Every business, no matter how small, requires resources, foresight, and reliable security systems. As a business owner, you exactly understand how much time, money, and work go into keeping your office or store safe and secured from any unprecedented incidents. The answer lies in access control.
Access control systems in Sydney come in a range of configurations, types, integration and device capabilities, and costs. Some door entry systems only need to cover a door in a relatively small office, while others need to control access to more than dozens of entry points in larger buildings.
Most businesses that host their own data storage facilities need an access control system to ensure better data security. Regardless of the case, many businesses value the importance of a reliable access control system in Sydney.
Take a Step: How to Install an Access Control System
In today's innovative world, door access systems have become an integral component of business and home security. To date, there is no better alternative to secure your premises than access control systems. Over the years, this sophisticated technology not only adds a layer of security protection but also comes with many benefits.
Have you been asking yourself this: "How to install an access control system?" If yes, you don't have to feel confused and overwhelmed by the whole process. This guide will certainly help you to complete the process.
Let's run over the steps involved in setting up an access control system.
Step 1: Planning and Site Inspection
Plan. Plan. Plan. Always remember that the key to an effective access control system is in planning. Before you start buying and installing an access control system, you need to be informed of the necessary things in place.
You can start by counting how many door and window sensors you will need. For the control panel, you need to find a location that is accessible and preferably close to the entrance.
There are dozens of control systems to choose from. That is why you need to ask for professional advice on the right access control system for your property. Once the planning is completed and all things have been considered, you need to purchase the right product.
Step 2: Running the Cables
The second step is crucial in making sure that everything goes according to plan. Access control is only as reliable as its cables. Different systems call for proper cables (i.e.CAT6, composite cables.)
Upon the completion of the site inspection, you need to run the cables from the room where you will mount all the door controllers. Proper cabling will help you manage your access control systems properly. If you're not confident in doing this yourself, it's best to hire professionals.
Step 3: Mounting the Hardware
Prepare all the necessary hardware for the mounting. This includes the proximity reader, the push-to-exit button, sensors, and any other products you may have.
When you've got a lot on your plate, the last thing you want to do is trouble yourself with all the access control system installation processes. That is why you must hire reliable tradespeople to get the job done. Let them install the locking hardware so you can simply focus on running the configuration of the board.
When hiring professionals, you can ask technical assistance if the need arises. They can also guarantee that the work is above par and will work through the test of time.
These are the components that the professional technicians can install for you:
Control Panel
After preparing the materials needed, you have to mount the control panel. Drill holes into the wall and screw the control panel in place. For an added layer of security, you can run a power cord inside the wall. If you don't, place the control panel out of plain sight.
Sensors High-quality sensors complete every access control system installation. Check your plan and install the sensors accordingly. To attach the sensors, drill into the frames of the doors and windows. One sensor is attached to the frame and another is directly installed to the door or window. An alarm sets off when the sensors break contact. That is why you need to always align two sensors properly.If the sensor can't be screwed, you can also use an adhesive patch to keep the sensors in place.
Step 3: Connecting the Components
Double-check all the components and assess if everything is set. Once the cables, sensors, and control panel are in place, you can connect all the door components to the power supply.
Step 4: Set Up and Testing
When everything is connected, you're ready to test your new access control system. Make sure to read the full instruction in the manual. Check whether every component is working, if not find the faulty component and have it fixed.
If your access control systems are fully functional, you need to set a unique security code for your control panel. Avoid using the default code. Always change your security code from time to time. Try using a combination that is easily memorable. Key this in and set it according to the user guide for the system.
Turn the access control system and check whether everything is working by programming your system settings and inputting your code. Once no issues are found and everything is verified, you're all set.
* Remember, each system is different. It is important to follow the guidelines set to install your desired system. Key Takeaways
There are a lot of things to consider when choosing an access control system. More than dozens of different products to choose from, the process of installing such system is intricate. It requires a keen eye for detail and precision. That is why you need to always research on the appropriate procedures to follow.
Every property's ideal access control system will vary, so don't be afraid to try something new. Explore your options and don't hesitate to test your ideas.
Professional Security Systems Within Reach
Are you planning to install access control systems in your property? Let Atomic Electrical Security and Fire help you!
At Atomic Electrical Security and Fire, we will help you choose a system that adds value to your property. Get in touch with us today for a free quote!