Fly sense detection and alert system designed for schools
Fly sense detectors pick up vaping and bullying, while protecting privacy in bathrooms and locker rooms where cameras and microphones are not allowed. They also have anti tamper technology for anyone trying to vandalise or remove the detector.
Easy cat 6 connection with 2 screws for installation
Real-time vape, smoke, THC and sound detection for areas where vaping occur
Identify, analyse, manage incidents on school grounds with customisable, real-time SMS and email alert notifications.
Supports state laws and compliances.
Zero invasion of student privacy.
Incident Detection – Smart sensor array detects vaping signatures and decibel levels associated with bullying or fighting in real-time.
Alert Notifications – Zero-delay, Sends Email or SMS alerts with specific location where vaping or bullying is occurring.
Solution Management – Easy to use web portal for teams to manage devices, customise subscriber schedules, and view alerts.
Performance Optimisation – 30-day, alert history allows devices to learn environments, reduce false notifications, and optimise performance.
Insights & Analytics – Real-time sensor data and analytical reports help to determine which locations and time of day experience the most activity in vaping or bullying.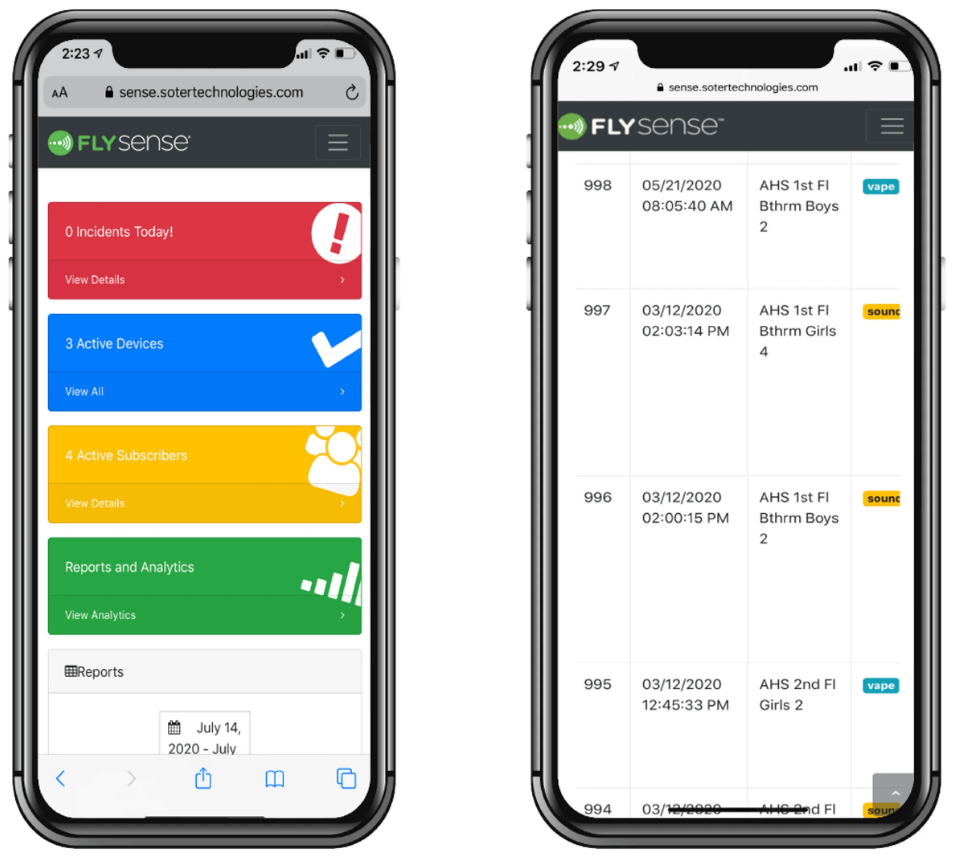 ---
No 1 Choice worldwide
Over 15,000 FlySense units have been installed in K-12 schools in Australia, New Zealand, US, Canada and 20 other countries.
---
Educational Courses
Vape and Bullying Educational Toolkits;
including online course, Edu Books and Vape and Bullying literature.
---
8-time US Patents Award
US patents awarded for Vape and Bullying Detection Technology
---
Authorised Reseller
We don't only install the fly sense products we also Supply them.