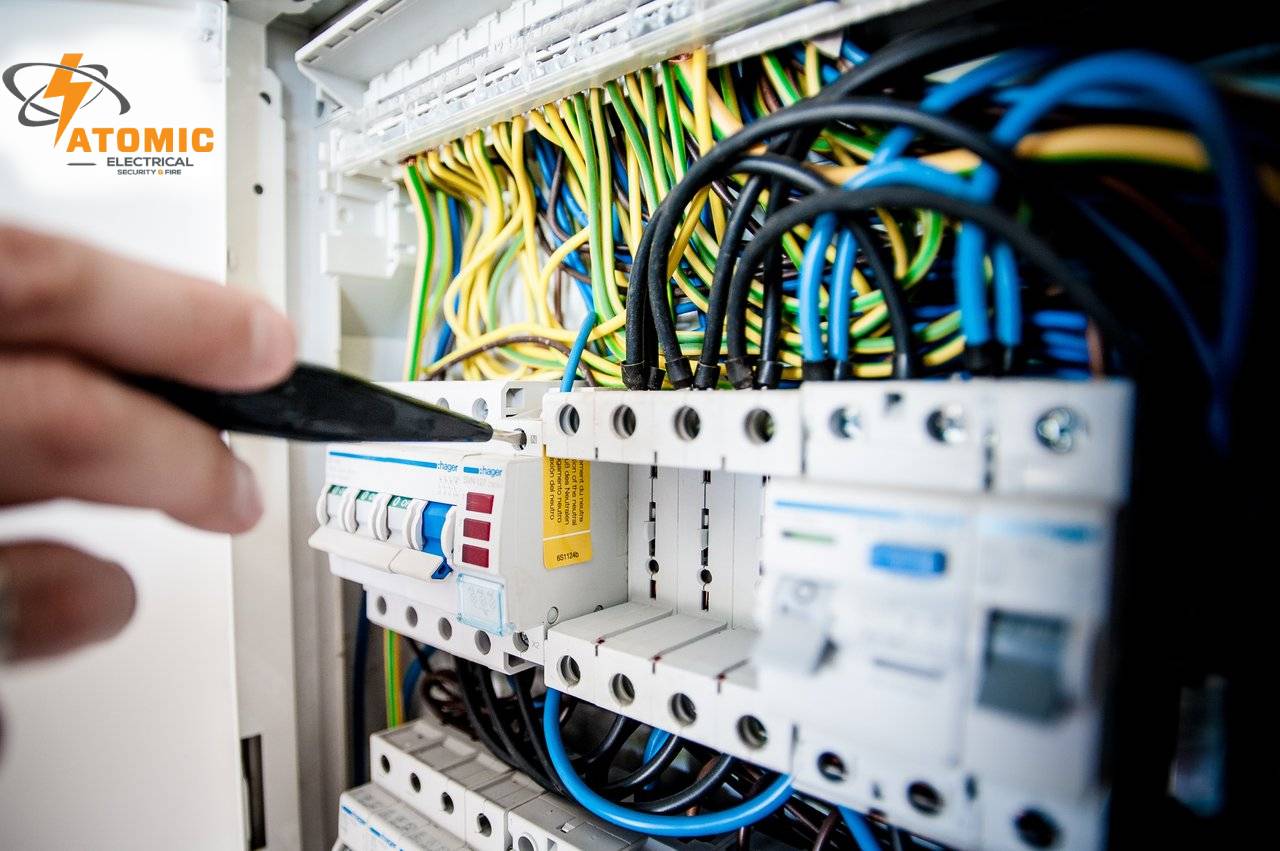 7 Tips in Finding Trusted and Licensed Electricians in Sydney
by aeadmincs4 | Oct 07, 2020
Whether your power is out, you've located a faulty wire in your electrical system, or you need to upgrade your home's security, a licensed electrician in Sydney can help you out.
Many think that it's simple to find a licensed electrician, but it takes a lot of time. After all, you need to be cautious about who you're dealing with as you'll be letting them into your property. You need to make sure your electrical repairs are done not just by anyone. But how? We've made a comprehensive guide for you to ensure that you hire the professionals who can get the job done right.
1. Ask your friends for recommendations.
Searching the internet may be the fastest and most convenient way to scout for licensed electricians in Sydney. However, most information you see on the internet may be false and manipulated. This makes it an unreliable source, especially for finding trusted electricians.
One of the best ways to know whether a licensed electrician in Sydney is good is by asking for references. You can first search the internet and check out the reviews available. After that, you can ask around. Tell your friends and colleagues about your situation and find out whether they have any recommendations for you.
2. Do a background check on their licenses and insurance.
The importance of choosing an electrician who is licensed and trained cannot be overstated. In Australia, all territories and states implement strict regulations and guidelines to ensure that electrical work is carried out only by professionals. If individuals do electrical work without licenses, there will be significant penalties for the violation.
As homeowners, it is one of your responsibilities to check and assess whether the electricians are licensed and appropriately insured. So, whether an electrician works for a business or is an independent contractor, you must not forget to ask these details.
Do not run the risk of asking a 'skilled' friend to complete your electrical works. This is to avoid any property damage and legal implications.
3. Obtain at least three quotes from different electrical contractors.
Now, you finally have an idea of which contractors to choose for your Sydney electrical repairs. However, don't get too excited yet. While you already have a list of recommendations from your friends, it's essential to ask quotes before any electrical work begins.
Most licensed electricians in Sydney can provide you with a no-obligation quote, so take advantage of the opportunity. Ask how much the costs would be and what services are offered. You can now compare which contractor may attend to your needs and work within your budget.
Keep in mind that some companies extend discounts to new customers and may offer good value to customers who are loyal and engage them for repeat business.
4. Don't jump at the lowest price.
Do you have your three quotes? Are you tempted to choose the most affordable option? Well, you shouldn't. Always remember that the best value isn't the cheapest one. Consider other factors and understand what you're truly paying for. Because sometimes, affordable means low-quality. So, be keen! You might be shelling out a bit more later than saving a lot.
5. Ask electrical contractors about their process.
A good electrician will never cut corners by completing work without necessary permits. They will always seek the approval of the right authorities for any electrical repairs and works conducted.
Some electricians won't take time to do such, they rush the process which will lead to lower quality. That's why you need to ask your chosen electricians about their process to know how they will complete the work needed.
With the right permits and streamlined processes, you can be sure that the electrical work is done of the best quality.
6. Know about the project's timeline.
Good electricians are keen to details. They work closely with you from providing you with an estimated cost of the work to giving a comprehensive timeline of the project. Once you speak with different electricians for a free quote, try to ask about the project timeline. Is it realistic for the work needed to complete the repairs? Or is it too good to be true?
7. Hire an electrician who listens and recommends.
Licensed electricians are trained to carry out any electrical job. However, good electricians don't brush your ideas, instead, they listen closely to understand your desired goals. More importantly, trustworthy and reliable electricians will try to explain the work that needs to be done using language and terms that you can understand.
Atomic Alarms, Your Licensed Electricians in Sydney
Deciding on the electrician residential who will perform electrical services in your properties is important. By following all these tips, you can make a smart choice.
For electrical services in Sydney, please don't hesitate to get in touch with us! You can call us on 04 4762 2073 or send us a message by completing the enquiry form on our website.